Shepard Park Map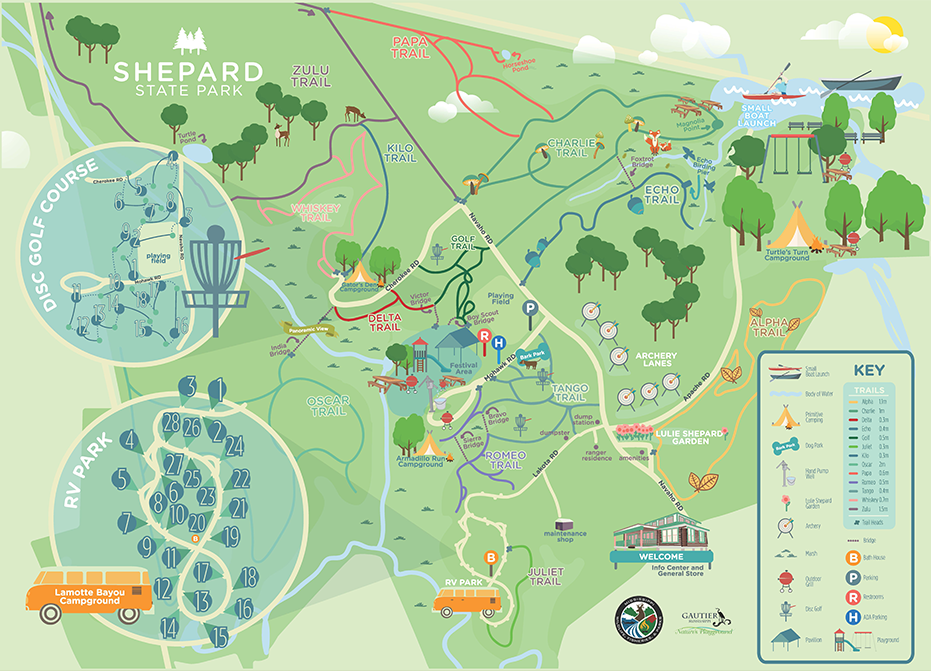 Did you know Shepard State Park has approximately 8 miles of trails on the grounds of the park offer many areas for exploring? Come into contact with the true beauty of the park, from the majestic oaks to the unique wetlands. Encounter a variety of coastal plants and wildlife.
Refer to Park Map to see the paths of these trails that expand over five different locations.
Please review the cancellation policy before completing your reservation.
---